Agricultural risks not aligned with potential return on investment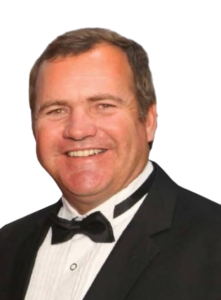 Nicol Jansen, Vice President Agri SA.
September 2023
South Africa is known as a country with low agricultural potential compared to the USA, China, Brazil, India, Russia and even Central Africa.
On top of the low potential is the growing risk factor of sustainability combined with politically created disadvantages. South Africa has a strong agricultural culture on the commercial side as well as subsistence farming traditions within African cultures.  This creates a demand for agricultural land supporting farmland prices within the free market economy.
Extreme droughts in the western parts of the Northern Cape and adjacent Western and Eastern Cape have been limiting extensive farming potential for nine years. Even the wheat production areas of the Western Cape, the only region still producing winter crops on dry land, have their challenges with adequate rain at the right times.
The nine-year drought of the Northern Cape was followed by three floods in two years, causing the Vaal and Orange Rivers to flood their riverbanks.
Raging veld fires are increasing. The Northern Cape has lost over 600,000 hectares in the 2021/22 Summer season, a province that is not known for yearly field fires. The recent loss of large areas of grazing due to raging veld fires was accompanied by animal loss, with wildlife included. For example, at the time of compiling this article, there has been a recorded loss of 450,000 hectares of grazing in the North West Province and 300,000 hectares in the Free State.) Locust outbreaks after the drought also rewrite the record books regarding the widespread occurrence and multiple life cycles completed within the season.
Frost damage on wheat in the irrigation areas occurs sporadically, but it can potentially wipe out an entire crop when late-season frost hits.
Insurers have lost their appetite to cover these risks and it is therefore now transferred to the primary producer.
The most extreme phases of load shedding implemented so far is currently applicable. The remaining time of available electricity is insufficient to apply enough water to irrigate crops like wheat, fruit and vegetables. Almost 100% of the fruit and vegetables produced in South Africa rely on irrigation. Turbulent weather patterns and extremities prevail as illustrated by the severe floods in KZN.
The worst looting in the country's history took place after the initial arrest of former president Jacob Zuma, with a consequent impact on SASRIA premiums.  This had a direct negative impact on agriculture in terms of insurance costs, while the insurer's risk became evident in populated areas.
The impact of COVID-19 restrictions on the economy is still felt heavily, and GDP growth figures hover around 0.4% to 0.6%. These low economic growth figures limit consumer spending ability and lower demand for agricultural products. Agricultural products price forming is heavily dependent on market factors like supply and demand.
High inflation calls for an increase in interest rates, and agriculture is heavily dependent on debt for input cost and machinery financing, as well as for the expansion of farmland due to economy of scale pressure. Currently, the total agriculture debt book is around R220 billion, so the cost of capital creates substantial financial risk.
The most significant risk for agriculture is political risk. Not only in respect of unfavourable legislation, like expropriation without compensation, but also the total collapse of service delivery and municipal level governance. Municipalities still see agriculture as an untapped source of taxation with further tax growth opportunities in terms of electricity distribution, as well as water availability, both of which falls under their jurisdiction.
The South African economy is drained financially by fraud, construction mafia activities and state capture. The finance minister, Enoch Godongwana, acknowledges that the fiscus is empty and a combination of increased taxation, increased government debt and savings on departmental spending is needed to turn the tide. None of this will stimulate economic growth and lower agricultural risk. What is needed is the prevention of financial losses with good governance, investment in infrastructure, solid political governance that prevents the weakening of the rand and prevents fiascos like Lady R. Economic-based budgets that can create income to support social responsibilities and not the other way around, should be implemented as is currently the case.
It would be negligent not to mention rural safety when listing agricultural risks. The sector has had to invest more towards the privatisation of safety, an essential service not provided by the government.
Considering this risk profile and measuring the potential yearly return on investment of 3% to 5%, it becomes clear that there's a misalignment compared to all investment standards used within the investment space. No share broker or fund manager will invest clients' money within this risk–return profile. There are other considerations that cause farmers to keep on reinvesting in agriculture. Maybe the most significant factor is possible capital growth over time, strong tradition-based love for farming and rural livelihood, or limited other options within the South African economy.
The other side of the coin is how can this misalignment be corrected.  The correction would require the value of agricultural land to be adjusted. This becomes problematic as the value is determined by free market principles and the banks still need to secure their loan books of approximately R220 billion.
Or, product prices are too low, and that limits the income streams and return on investment. But how will the consumer afford higher prices within a GDP growth economy of 0.6%? Product prices are also formed according to supply and demand and other free market economy principles.
The real culprit seems to be high production costs due to inefficiencies within the South African economy. South African agriculture doesn't compete fairly on international playing fields. These inflated production costs are directly linked to the government's inability to create an enabling environment for agriculture to produce and prosper. The risks listed above, highlighting load shedding, crumbling rail and other infrastructure, high fuel prices and lack of subsidies is part of this challenging environment and leads to the risk of unsustainable farming within this country.
This is resulting in a risk to South Africa's food security which needs to be urgently addressed by all stakeholders.