SAIV UPCOMING EVENTS
POSTPONED TO 2022
SAIV Northern Branch Physical Seminar
POSTPONED TO 2022
SAIV KZN Branch Rental Review Workshop
SAIV AVAILABLE RECORDINGS
WHAT OUR MEMBERS HAVE TO SAY
Thank you SAIV for excellent, very informative webinars.  This is the future of continuous education and training.  Much better than the conventional seminars, where all info of various speakers are all cramped in, in one or two days.
A most informative session. I enjoy the differing viewpoints and questions posed. I think these webinars are important esp. in these unprecedented times and they are a good way to  share knowledge  within the industry.
Well done to the team, maybe webinars are the way forward , except for the country seminar.
Keep on keeping the valuation profession abreast of market developments in the various property sectors.
I appreciate all the effort that goes into these webinars. It is much appreciated.
I have learnt a lot, this could be so helpful for my final exams
Good presentations with wealth of information.  Helped us to understand operations at different sections in the industry. Looking forward to more of such enriching toppics in the future.
Excellent webinar, well run & a great idea to assist valuers to get CPD points. It's great to be able to see / watch talks from all over SA.
Thank you SAIV for excellent, very informative webinars.  This is the future of continuous education and training.  Much better than the conventional seminars, where all info of various speakers are all cramped in, in one or two days.
Keep on keeping the valuation profession abreast of market developments in the various property sectors.
I appreciate all the effort that goes into these webinars. It is much appreciated.
Thank you for your continued efforts to keep your members up to date with developments that are crucial to the profession.
Thank you for the effort you put in to bring these seminars to us.
Very informative presentation and discussion. Much appreciated.
The presentation by Nicky was one of the best webinars I have experienced from the Institute. A real quality presentation.
The Remo platform was very great and it made this event feel so real. I really enjoyed it although It was difficult at first.
I would like to commend you for teaming up with Remo – very exciting and looking forward to future interactions in this manner! Also, for keeping ahead with technology during Covid-periods and providing continued CET webinars – your efforts are much appreciated. Also, thank you for the initiative to update our CET points directly with SACPVP – it makes our work less, and again, the efforts are so much appreciated! It looks like you have established a formidable team at SAIV, we are privileged to be associated with your team. Keep up the good work. Stay safe!
Well-presented webinar. Very interactive platform.
Webinar was very informative. Presenters are clearly very knowledgeable.
Presentation is very informative. Thank you.
Thank you once again to all at the SAIV for all your hard work
Thank you very much. Highly appreciate. Will definitely attend again.
Well planned. Good speakers. Good info.
Thanks for the webinars, chance to get those CET points and learn something new.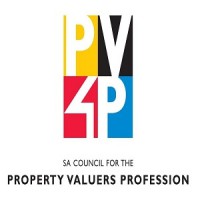 Call for Nominations for members of the public to serve on the South African Council for Property Valuers Profession.
Please click here for more information.
The South African Council for the Property Valuers Profession (SACPVP) is open for admission exam applications.
Examination Date: 16 March 2022
Closing date for submissions:
30 November 2021
Click here for more information.
Watch: IVSC Standards Review Board shares updates on IVS
Listen again to our public meeting of the Standards Review Board and hear updates from the chairs and technical directors of our standards boards.
Read More
WATCH: Get to know SAIV President Malusi Mthuli 
WATCH: Engineering a solution to slow infrastructure rollout
We recently introduced the new president of the South African Institute of Valuers (SAIV) to you, but how well do you know him? Get to know Malusi Mthuli as he shares more about himself and his journey in the valuation industry.
Infrastructure remains the centrepiece of the Reconstruction and Recovery plan, which promises to enable a significant expansion in the delivery of public infrastructure, creating jobs, unlocking investment and boosting aggregate demand. Read More
Establishing the need for a gender advice desk in the built environment
The CBE's Women Empowerment and Gender Equality (WEGE) Transformation Collaborative Committee (TCC) is aiming to launch a Gender Advice Desk in order to provide a central point of contact to receive and channel gender related queries and complaints emanating from the sector.
OBJECTIVE:
The findings of this survey is intended to assist the CBE in the development of the Gender Advice Desk. This survey seeks to probe the sector in terms of the specific requirements and expectations that needs to be catered for in the functions of the envisaged Gender Advice Desk.
Database of Unemployed Built Environment Graduates/Persons
OBJECTIVE
The objective of this activity is to create a database of unemployed built environment graduates/persons to engage with them on any matter affecting their participation in built environment matters. The database will also assist the CBE when engaging with relevant stakeholders such as government and private sector on the state of unemployment of the graduates and in the built environment sector and candidates that lost their employment due to covid 19 or for any other reason.
DISCLAIMER: This database is not intended to create any expectations, but rather to assist the CBE in understanding issues that affect the built environment and its professions.
Dissertation Survey:
Please take a moment to help Mr. K. Ntakana with his research project in fulfillment of his Doctor of Philosophy in Construction Management in the Faculty of Engineering, Built Environment and Technology at Nelson Mandela University.
Mr NTAKANA is pursuing a study that is entitled, Urban Space Production and Sustainable Development: A case of Waterfall City in Gauteng, South Africa.
His study is on urban space with particular reference to gated communities such as Waterfall City.
Your participation is greatly appreciated.
Click on the following documentation for the protection of participants in this survey:
Adoption of Blockchain for real estate transactions in South Africa
Please assist a group of undergraduate students with their research project for their Property Studies at Wits University.
The questionnaire is part of their research which aims to evaluate the factors that influence the decision of buyers and sellers to adopt blockchain technology in the real estate transaction process in South Africa. The data is collected anonymously. Every answer and opinion is of great significance to their research.
Real estate pricing tool for determining sale in execution auction discount for residential real estate in Tshwane Metropolitan City, in the Republic of South Africa.
Please take a moment to help Tsikadzashe Nemato, who is studying for a Master of Business Administration (MBA) degree at the University of Zimbabwe Business School (UZBS) specializing in finance, by completing the following dissertation survey.
Subdivision of Agricultural Land Repeal Act
(Draft Preservation and Development of Agricultural Land Bill)
The Draft Bill proposes amending the Subdivision of Agricultural Land Repeal Act so that, when that Act commences, a Subdivision of Agricultural Land Act application, appeal or process not yet decided or otherwise disposed of, must be finalised under that Act.
Note: Any consent granted or deemed to have been granted in terms of the Subdivision of Agricultural Land Act, is to remain valid for the specified period or if not specified, for 5 years from the date that the Draft Bill is enacted and has commenced.
The Institute is dedicated to serving, advancing, and protecting the valuation profession and looking after the interests of members by advancing high ethical standards for members of the valuation profession, in the best interests of the public.
The objectives of the Institute are:
to promote the common interests of persons carrying on the valuers' profession. In so doing the Institute shall not participate in any business, profession or occupation carried on by any of its Members…
The SAIV is a collective body (custodians) that lobbies and promotes, on behalf of Members, for the betterment and growth of the industry, maintaining and delivering international best practices to protect and ensure the continuity of the profession.
Being a member of SAIV will help you expand your professional network and share knowledge with like-minded professionals.